We Provide Hope to Those in Need
We connect people in need to technology that makes it easy to manage and get help for basic services including food delivery, cleaning services, transportation and other basic needs at no charge to the individual.
Get Support
You've had an accident, gotten sick or had the most incredible moment of your life where your child was born.
Then it happens. You come home and realize you need help getting your basic needs met.
Your network wants to help support you, but asking for help and coordinating that support may be an overwhelming task. This is where we come in.
We connect you to the tools you need to thrive in this period of time with the help of your friends, family and support community. We have partnered with Give InKind, an easy-to-use online tool for organizing support during life's important and challenging moments.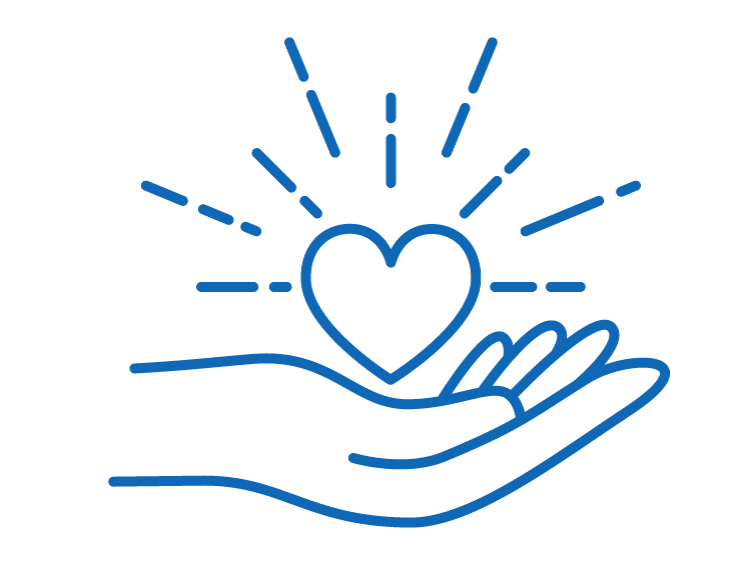 Each InKind Page empowers communities to help from anywhere through a Care Calendar, Wishlist, News and Updates, Fundraising, and more. From the birth of a baby, to the loss of a loved one, to medical crisis, and disasters, Give InKind makes support simple so that no one goes through a big moment alone.
Together, we can.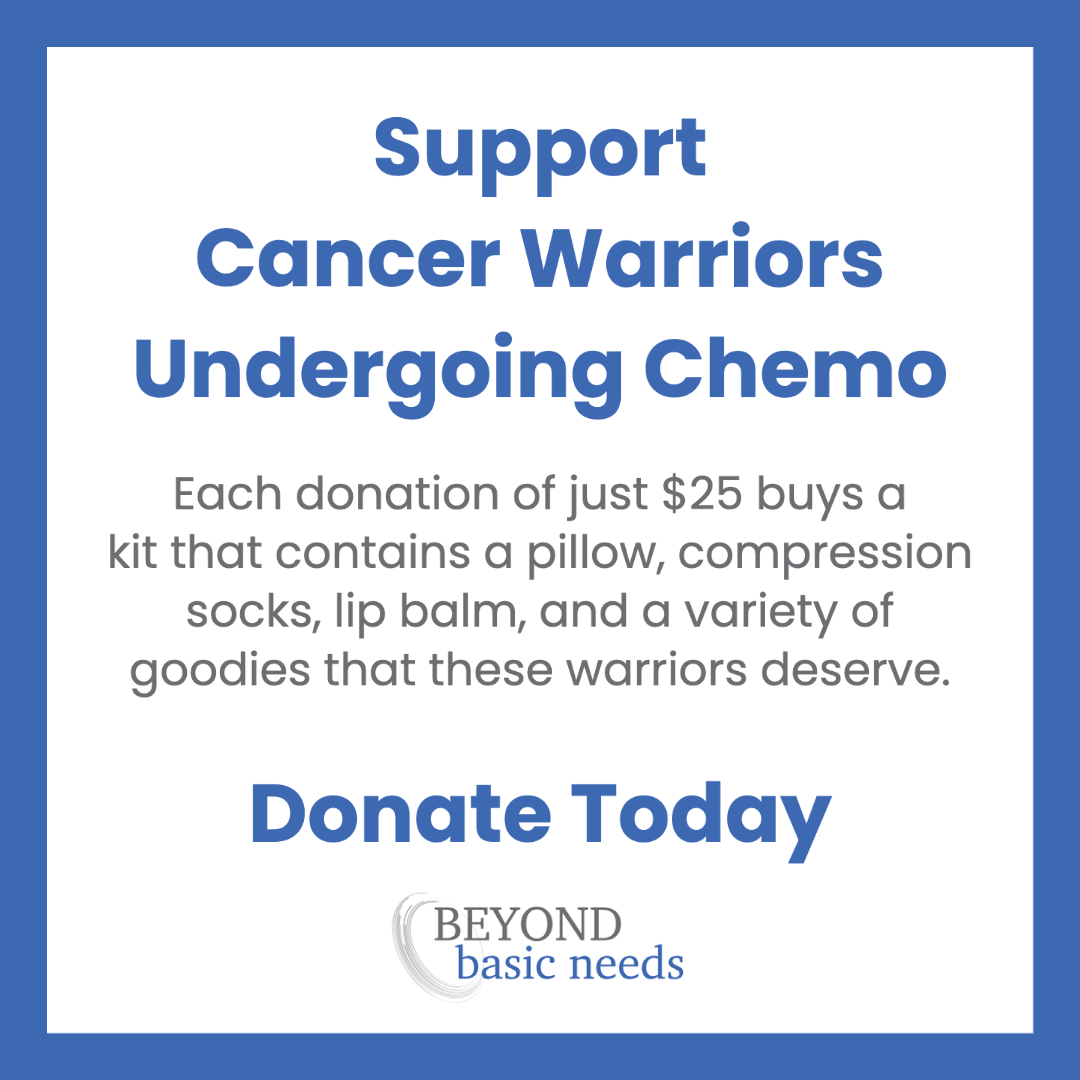 Support Cancer Warriors Undergoing Chemo
We are running a special fundraiser right now to help warriors battling cancer all over the US. Through a partnership with Hullabaloo!, we are able to package and ship a port pillow kit that provides these warriors undergoing chemo some comfort in their fight.
Each donation of just $25 buys a kit that contains a pillow, compression socks, lip balm, and a variety of goodies that these warriors deserve.
If you would like to request a Port Pillow Kit, click here.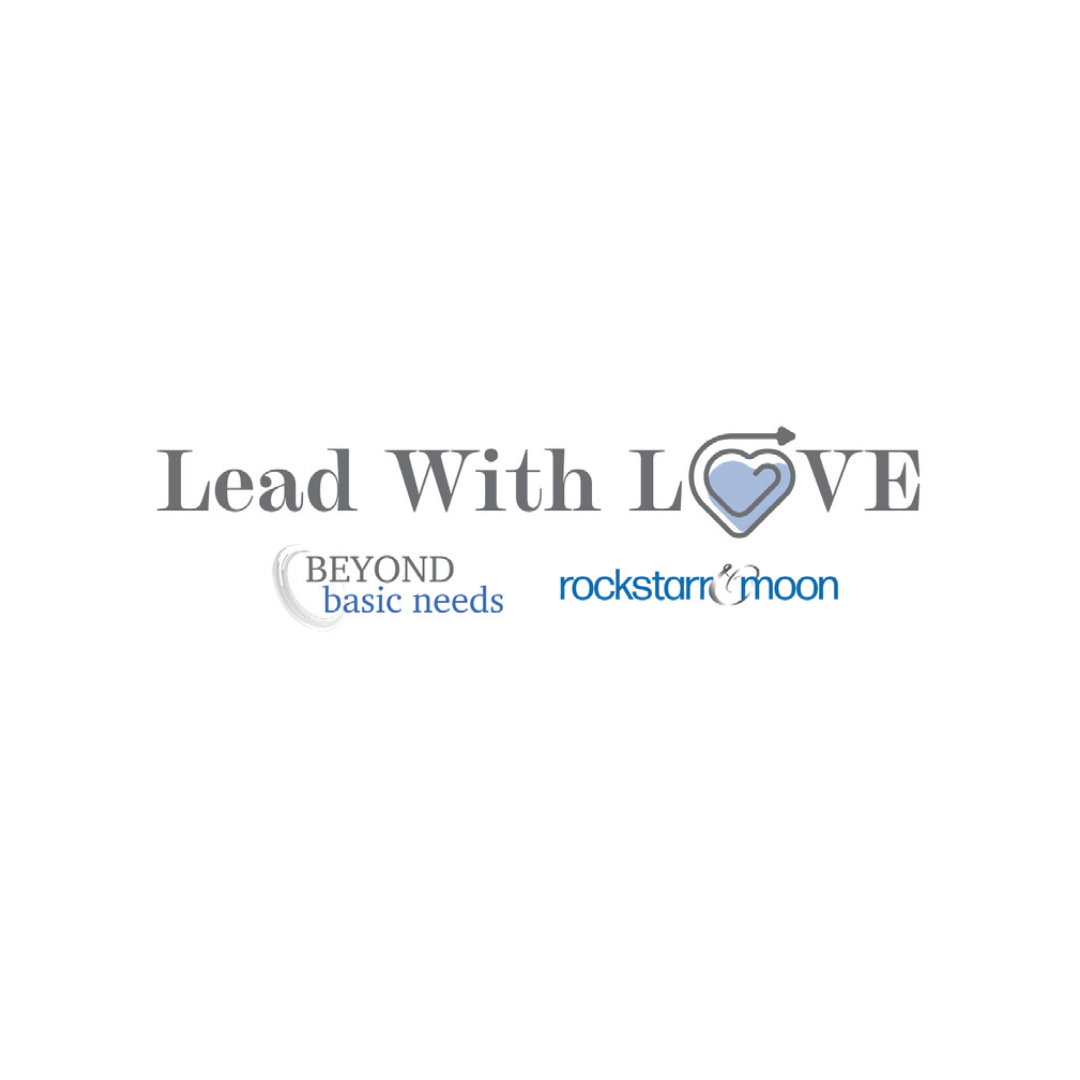 "Darkness cannot drive out darkness; only light can do that. Hate cannot drive out hate; only love can do that."
Dr. Martin Luther King, Jr.
It is our intention to change the world. With that being said, the current state of violence and hate in our nation is something where we cannot sit by and do nothing. We are taking action by joining with other businesses around the nation to bring light and love back into the universe.
Why Choose Beyond Basic Needs?
I'm Rachel Minion, the co-founder of Beyond Basic Needs.
I was diagnosed with Cancer of the Appendix seven years ago in my mid-thirties. The minute you hear the word cancer, your life changes in ways only a cancer warrior can describe. Not only did it change for me, but for my entire support network.
The last thing I ever expected was a cancer diagnosis only a few months after we were married and had just moved to a new city with no family or friends in town. I felt isolated with no ability to focus on the basic needs like getting dinner on the table or getting the dogs fed.
The minute I shared my diagnosis and pending surgeries with my network, everyone wanted to help by sending in dinner, helping bring in cleaning services and even securing dog walkers for our three monsters. While I wanted to be able to allow everyone to help, project managing and coordinating all of the offers was too much for me. I didn't know the area, so we didn't have favorite restaurants, a cleaning service or even dog walkers. Each of my family and friends felt helpless when I turned them down. It was personally too much for me to handle on top of preparing for the upcoming surgeries.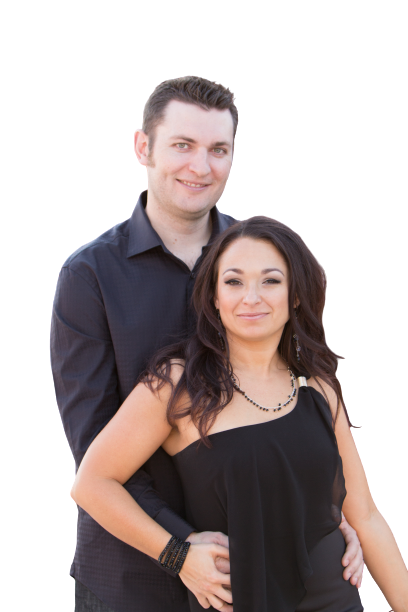 After I recovered, I dedicated my life to helping other cancer warriors and friends in my support network. I would help project manage the basic needs so they could focus on the important things in life and their recoveries and readjustment to life.
While insurance covers the cost of some/most of the hospital treatments or medical visits, basic needs are not covered. As a global support network, we want to be able to help our friends and family after a medical event, but we aren't normally living in the same area. The challenge is much larger for those of us whose support network is not local.
In our attempt to change the world, my husband and I created Beyond Basic Needs to fill the void. Whether it's a life changing diagnosis or an incredible experience of joy with having a baby, we want to help our community thrive.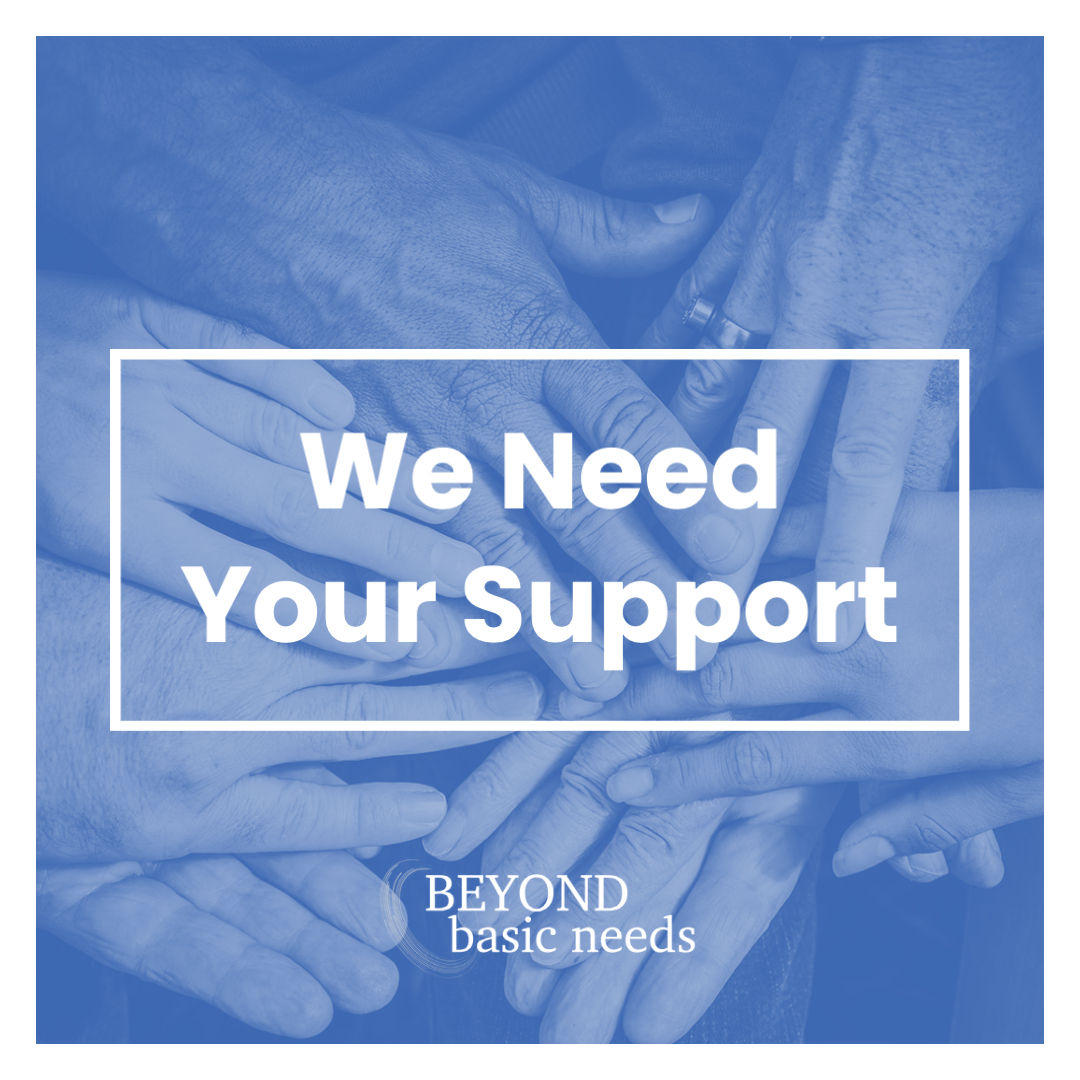 Support Beyond Basic Needs
In today's world, our support community is widespread across the globe. After a medical event, the global support community is challenged with trying to assist the individual from afar with securing basic needs.
We connect you to technology that makes it easy to manage and get help for basic services including food delivery, cleaning services, transportation services and other basic needs at no charge to the individual. Our volunteer network spreads awareness and helps those in need utilize available technology to organize support.
We believe these services are imperative to improving the quality of life.
Together, we can.
The Internal Revenue Service (IRS) recognizes Beyond Basic Needs Inc. as a Section 501(c)(3) public charity. Our Federal Tax ID Number is 85-3075681. Contributions to Beyond Basic Needs Inc. may be eligible for tax deduction in the U.S.A., please consult your tax advisor for eligibility. No goods or services were offered or provided in exchange for this contribution.