Beyond Basic Needs: Supporting Cancer Warriors One Chemo Care Kit at a Time
It's hard when your doctor starts the conversation with "you have cancer."
No one wants to hear that. Unfortunately, cancer is a reality for many people.
And, once you get that diagnosis, everything changes—your focus shifts from living your life to fighting for your life. Every decision becomes a matter of life or death.
It's a lot to handle.
However, you're not alone.
There are millions of people out there who have been touched by cancer. During this challenging time, cancer patients often feel isolated and alone during treatment. They are unable to work and may not have a strong support system.
But, together, we can fight this disease. That is why we created Beyond Basic Needs.
We aim to provide hope to those in need, and our goal is to support warriors undergoing chemo with chemo care kits.
This is when comfort is more important than ever, and that's what we focus on. Each kit contains a port pillow, comfy socks, lip balm, and a variety of goodies that these warriors deserve.
We believe that everyone deserves dignity and respect, no matter their circumstance. So, if you're facing a cancer diagnosis, Beyond Basic Needs is here to provide comfort and hope to those who need it most.
Together, we can make a difference.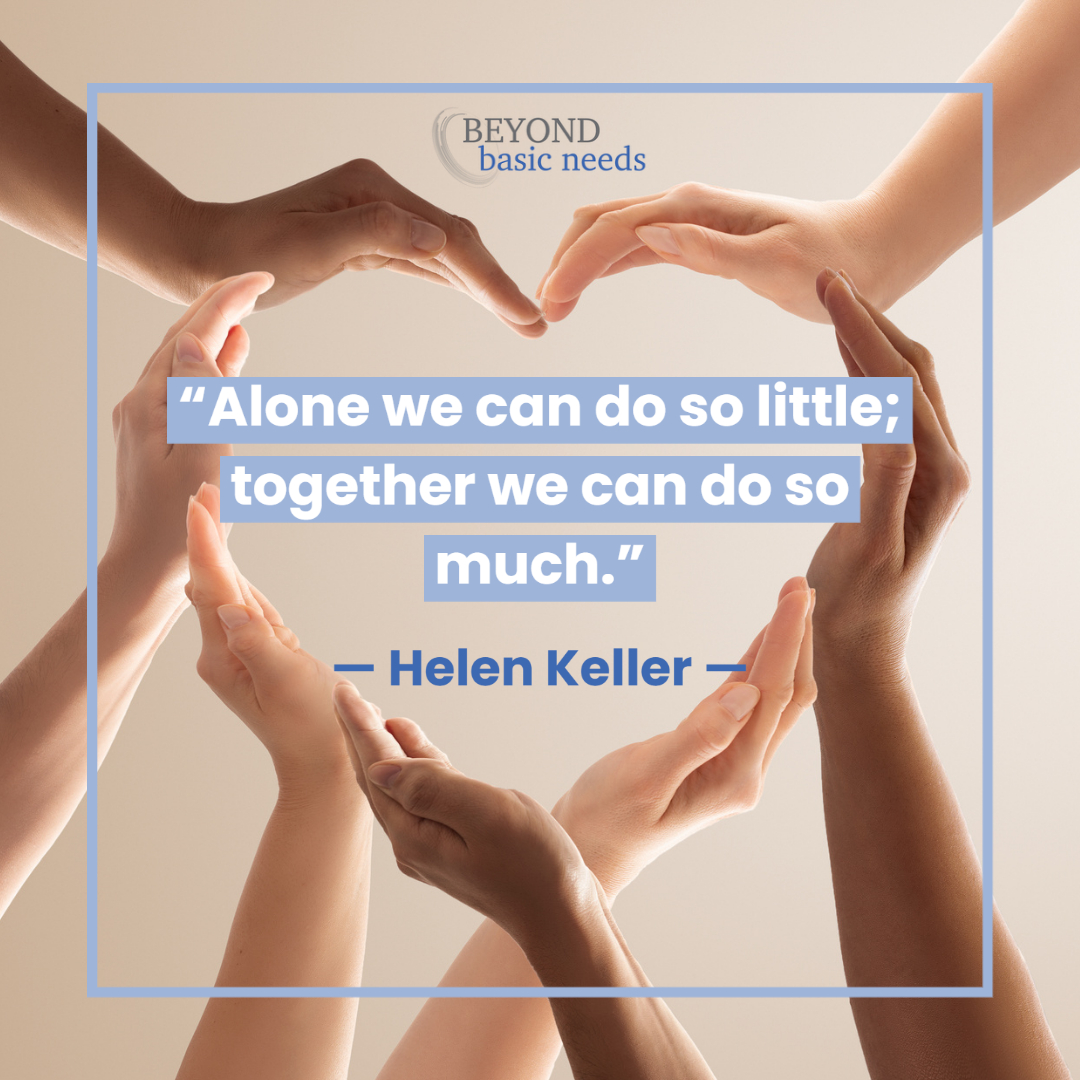 We can provide comfort and hope to those who need it most by supplying chemo care kits to help ease some of the physical and emotional burdens of cancer treatment.
If you are ready to support cancer warriors undergoing chemotherapy, visit our website to learn more about how we can help you or a loved one facing cancer.
More from Beyond the Blog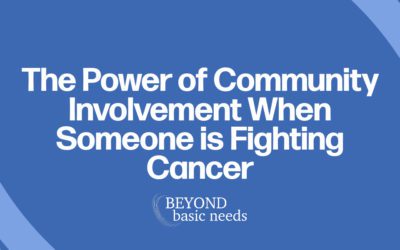 Fighting cancer is a challenging journey that requires a lot of strength and support. When someone is diagnosed with cancer, it affects them, their loved ones, and the entire community. This is why community involvement can significantly support cancer warriors and...