Port Pillow Kit Request
If you would like to request a Port Pillow Kit, please fill out the form below. There is no charge for these kits as they are covered by donations.
These kits are for recipients based in the United States only at this time.
We will not sell your information. The information collected here will be utilized to ship the package. Your information is requested in case the address doesn't register in our shipping systems.
Here are some of the goodies we include in each kit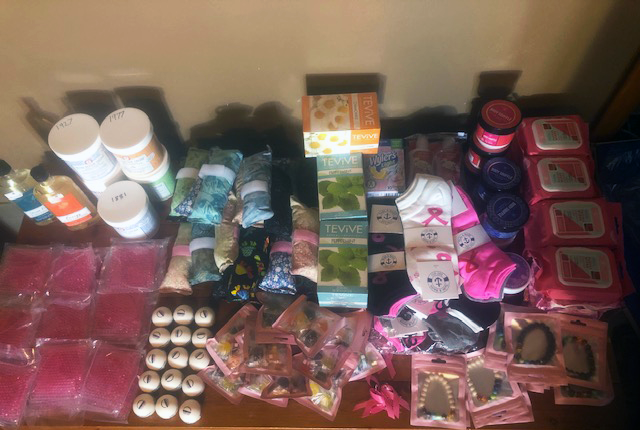 Make a Donation 
Thanks to generous donors, Port Pillow Kits are free of charge for cancer warriors undergoing chemo. 100% of the money we raise goes directly to the kits.