Giving Tuesday: Time To Give Back
Generosity is often thought of as a simple act of giving.
But it's so much more than that.
It's about being kind and caring, lending a helping hand, and making a difference in the lives of others.
Generosity is one of the most important virtues we can aspire to because it shapes who we are as people and how we interact with the world around us. When we are generous, we open our hearts and minds to others and make them feel valued and appreciated. We also set an example for others to follow, inspiring them to be generous in their own lives.
So let's strive to be more generous in all that we do because it just might make the world a little bit better place. But how can you start?
Giving Tuesday is an excellent first step.
What's Giving Tuesday?
Giving Tuesday is a global day of giving that's celebrated each year after Thanksgiving. It's a day when people around the world come together to give back to causes and charities that are important to them.
How did Giving Tuesday Start?
Giving Tuesday is a global generosity movement that started in 2011. The idea came from the non-profit Mary-Arrchie Theater Company in Chicago, whose then-producing director (and our good friend) Carlo Lorenzo Garcia suggested that shoppers consider donating to charity after they finished their Cyber Monday shopping.
He was looking for a way to encourage people to give back. The initiative was officially founded the following year and branded as Giving Tuesday by the 92nd Street Y in partnership with the United Nations Foundation.
Two thousand five hundred organizations got involved with Giving Tuesday in its first year, and the event raised $10 million. Since then, Giving Tuesday has grown exponentially; in 2018, more than $380 million was raised by 45,000 organizations in 70 countries worldwide.
Why Was Giving Tuesday Created?
Giving Tuesday was created to encourage people to give back following the consumerism of Black Friday and Cyber Monday. The event takes place on the Tuesday after Thanksgiving, which is typically a slow day for businesses. By encouraging people to shop at local businesses and donate to charities on this day, Giving Tuesday helps boost the economy while also supporting good causes.
How Can You Get Involved?
There are many ways to get involved; you can participate in Giving Tuesday by donating to your favorite charity or volunteering your time to a worthy cause. Whichever you choose, the most important thing is to find an opportunity that's perfect for you and make a difference this Giving Tuesday.
If you're interested in participating in Giving Tuesday, there are many ways to do so; one option is supporting Beyond Basic Needs and helping us create a better today for cancer warriors undergoing chemo.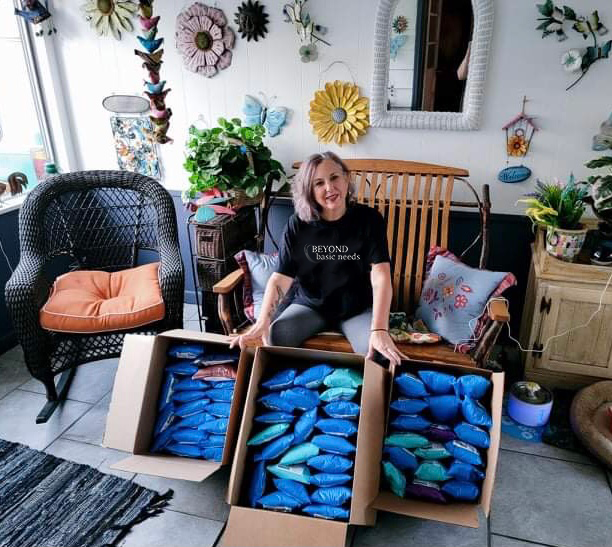 More from Beyond the Blog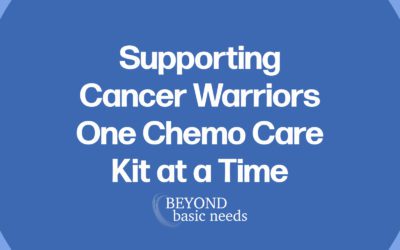 It's hard when your doctor starts the conversation with "you have cancer." No one wants to hear that. Unfortunately, cancer is a reality for many people. And, once you get that diagnosis, everything changes—your focus shifts from living your life to fighting for your...