Partner with Beyond Basic Needs
We spend hundreds of hours with our coworkers. We know about their families, their hobbies, their pets, and now we see what the insides of their homes look like.
However, it's my experience in a corporate setting; the minute a medical event happens, we freeze. Team members want to help but don't have specific ways to do so. Often team members scramble to find some way to contribute or feel helpless and unsure of what to do to support each other. Many just wait for someone to take the initiative and pass around a card they can sign.
We don't want to seem intrusive, yet at the same time, we want to show support for our team members to help them get through this moment and get back on their feet.
After my cancer diagnosis, I realized the need for corporate to create a pathway to enable support during medical events. I was alone in a new city, newly married, with no clue who would walk my dogs and what my future would look like regarding rehab or treatments. Scary couldn't even begin to describe the thoughts running through my head. Rather than step up to show support, my team members stopped contacting me (thinking they were giving me the time I needed to handle this event). However, I wanted the support of the team I had grown close to. I didn't need them to take action, but I wanted to know I was more than just an employee (or a cog in the wheel).
Once I left that company and started working for Ticketmaster, Trae, one of my beloved team members, was diagnosed with Stage 4 Cancer. This was a punch in the gut as, like me, he was newly married with a great future ahead of him and his family. Rather than sit back, I took action. Each hospital stay he had, I made sure to pull the teams together to send baskets of games, puzzles, toiletries, and balloons. Between treatments, we would send goodies to his home to support him and let him know we care.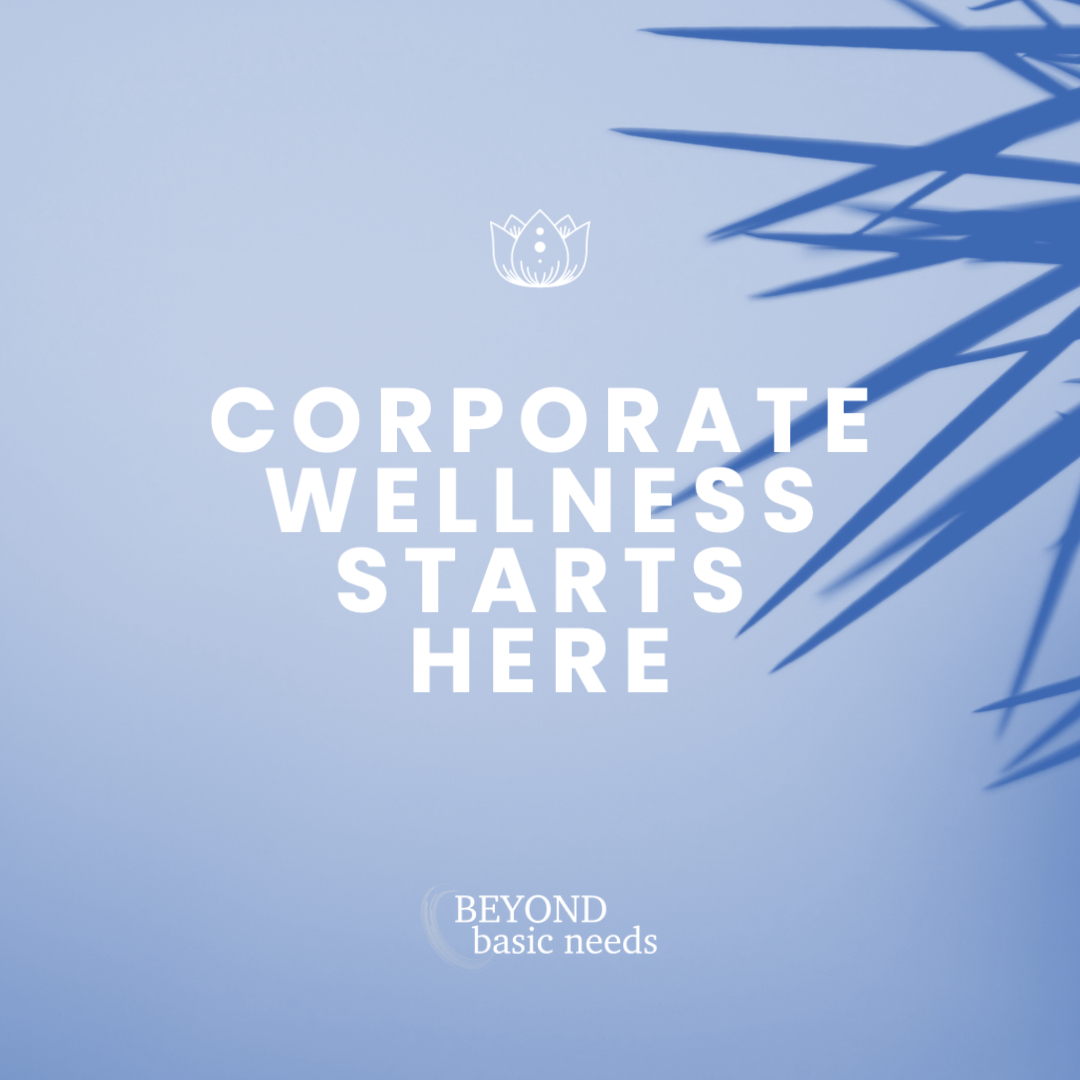 This seems trivial right? But it's not. We spend hundreds of hours with our coworkers. In times of need, being present is more important than giving someone space. If you are working together and someone goes out on medical leave, you should be able to contact them to let them know you care (and leave work out of the conversation). This support helps all of us feel more connected to our team, more connected to our company, and more connected to leadership.
It was in the spirit of Trae that my husband and I created Beyond Basic Needs. We know the importance of community and support during times of crisis.
We founded Beyond Basic Needs to get past the stigma of asking for help and receiving the support required after a medical event. We have partnered with Give InKind, an easy-to-use online tool for organizing support during life's important and challenging moments.
– Rachel Minion, Founder of Beyond Basic Needs
Sign Up For a Corporate Partnership Today
The only requirement we have to becoming a partner is that you spread awareness of Beyond Basic Needs throughout your organization. It is our mission to help as many people as possible thrive after a medical event.
There is NO COST to the employee, the organization or the supporter to use the platform. Not only is it free, it makes such difficult and uncomfortable situations simple and easy with little lift required by HR, Management, and/or team members!
More from Beyond the Blog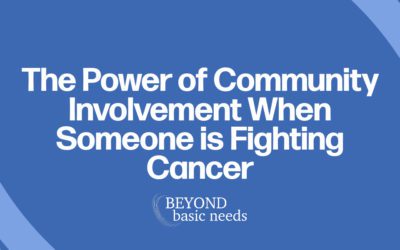 Fighting cancer is a challenging journey that requires a lot of strength and support. When someone is diagnosed with cancer, it affects them, their loved ones, and the entire community. This is why community involvement can significantly support cancer warriors and...