A Beautiful Disaster – Part 1
by Rachel Minion
and Jon Minion
It was an amazing day in Manhattan. I was flying high, ready to walk into that Verizon Executive Conference and rock this meeting.
While I can't remember if the meeting was located in the Adobe or Google offices, I will tell you that it was a day I expected to be a highlight of my NYC trips. It was an honor and a privilege to be able to walk through these halls that morning and I was even more excited about the tour after the meeting.
This trip started out like any other. Disappointed that we had to spend a few days apart. But man, we were both thrilled with the opportunity she had to be part of this conference and make this trip. What a great week for our family.
I sat next to one of my favorite people and started taking in the room around me. Then it happened. I was a little uncomfortable at first. I started sweating then turned green. The smells of coffee were overpowering. Then I noticed that my comfy pair of pants went from fitting perfectly to way too tight in the matter of minutes. Within minutes, I was nauseous.
I excused myself from the meeting and did what any other GenXer would do, I Googled my symptoms. (It's funny that I had to Google while sitting in Google.) BOOM… there it was. I'm pregnant.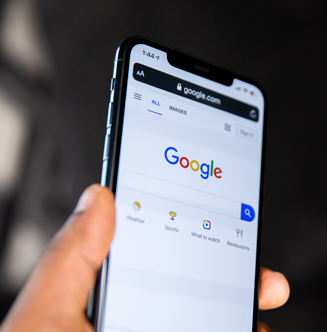 You know how it is. You drop her off at the airport. It's a short trip. She's been texting consistently since she got off the plane in NYC. You wish her luck before she heads into her big meeting the next day and don't expect to hear back from her for hours. And then it hits…
"Babe, I don't feel good." She tells you about the stomach pain. She tells you about the nausea. She tells you about how she's going to take all the coffee out of the room. She tells you she thinks she's pregnant… Wait. Really?? You had to go to NYC to find out your pregnant? Things are going to be different now.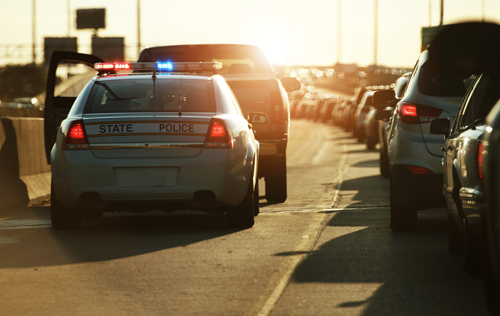 I went back into the meeting and tried to get my head (and body) back into work mode. Thank god it was only a two-hour meeting. Rather than stay around and chat, I jumped in a cab, headed to the airport and took the first flight home to Chicago.
This entire experience so far was a little rough, but manageable until we hit Chicago traffic. The 30-minute drive lasted over 2 hours. By the time I got home and in the door, the symptoms were still there and more persistent than ever.
As a newlywed, the feeling of being pregnant in a new city was exciting. It was everything we had hoped, planned and prayed for.
This "pregnancy" wasn't going as expected. It was a few days after the NYC trip and I'm still miserable. On top of the symptoms I was experiencing, I realized I had severe stomach pain. I whip out my phone and start Googling pregnancy and stomach pain. To summarize, I'm a wimp. Every woman is complaining about severe stomach pain. I don't know how I am going to get through a week, much less 9 months like this.
About a week and a half after NYC, I realize something is wrong. My husband takes me to the emergency clinic around the corner from the house. They do a pregnancy test and it turns out that I'm not pregnant. They do a minor exam, draw some blood and send me home.
The next morning (Sunday), we get a call at 8 am from an unknown Chicago number. The lab from the emergency clinic called to tell me they've never seen a white blood cell count that high. All they could tell me was that I needed to go to the hospital immediately.
Jon drops me off at the ER while he goes to find parking. The nurse at the check-in desk is cool, calm and collected as she takes vitals and then she reads the test results from the lab. She raised an eyebrow, sent me to registration and sprinted to the back to consult with a Doctor.
I had about 45 seconds with the lovely woman working the registration desk before they came with a wheelchair and took me straight to the back. Needless to say, registration would have to wait.
A few hours later and a few tests down, the doctor comes in and tells us the news. My appendix burst. 
I guess he could read my face and let me ask the only question I could think of. "Don't you die if your appendix bursts?" He assured me that I was not dead and would recover from this. Since I waited a week and a half before seeking treatment, I would need to be treated in the hospital for a few days to fight the infection. I would need to schedule a future surgery a few weeks after recovering from the infection.
It's that moment when it hits me…
HOW AM I GOING TO DO THIS? 
We are in a new city where we know no one.
We have three dogs who need to be walked and fed.
If I need surgery, what is recovery going to be like?
How long will I be in the hospital?
Can my husband take off work as we just moved here for him to start the new job?
When am I going to be home from the hospital?
Will insurance cover this?
How do I tell my boss that I need time off (without knowing how long exactly)?
Who is going to take care of the stuff around the house that had to get done?
What in the world am I going to do for a few days while sitting in the hospital?
Am I going to be alone at night in the hospital?
Will I have a private room?
What do I need to do in order to be released?
HOW AM I GOING TO DO THIS?
As a patient, how do you ask for help? How do you get support from your network? What do you do? How do you do it? Are you seeming needy? Does it seem stupid for asking for help? How am I going to manage the support people offer?
Most of us who are in this situation experience some form of guilt or shame, which causes us to never ask our network for help. The stigma in asking for help is so great that most times, we take the burden upon ourselves, making it impossible to thrive.
HOWEVER, if our network actually knows about the situation and very specific ways they can help, they will. We all want to help each other. It's part of human nature.
If you or your loved one haven't been in the hospital for an extended period of time, you wouldn't know what to do to support them. How do you support a co-worker in times of crisis? How do you support a loved one in times of need? How do you support a friend who is experiencing a medical event?
We know that after a medical event, you need help. We know that asking for help is hard. We know that project managing support can be overwhelming. This is why we founded Beyond Basic Needs.
We are a nonprofit that meets people where they are today on their cancer journey. Our Chemo Care Kit program is designed to provide support to those who need it most.
For Cancer Warriors undergoing chemotherapy, we provide Chemo Care Kits. We believe these kits inspire, uplift, and help our community thrive during this challenging time. 100% of all donations to Beyond Basic Needs go to fulfilling these kits at no cost to the recipient.
A Chemo Care Kit is designed for cancer warriors undergoing chemotherapy. Each kit contains a port pillow, comfy socks, lip balm, and a variety of goodies that these warriors deserve. A Port Pillow protects the port from the seat belt.
More from Beyond the Blog
Embarking on the path of cancer treatment and recovery is undeniably taxing, both physically and emotionally. During such pivotal moments, an emotional support system is an essential pillar, offering comfort, understanding, and a sense of community. Here's a guide to...