A Beautiful Disaster – Part 1
by Rachel Minion
and Jon Minion
It was an amazing day in Manhattan. I was flying high, ready to walk into that Verizon Executive Conference and rock this meeting.
While I can't remember if the meeting was located in the Adobe or Google offices, I will tell you that it was a day I expected to be a highlight of my NYC trips. It was an honor and a privilege to be able to walk through these halls that morning and I was even more excited about the tour after the meeting.
This trip started out like any other. Disappointed that we had to spend a few days apart. But man, we were both thrilled with the opportunity she had to be part of this conference and make this trip. What a great week for our family.
I sat next to one of my favorite people and started taking in the room around me. Then it happened. I was a little uncomfortable at first. I started sweating then turned green. The smells of coffee were overpowering. Then I noticed that my comfy pair of pants went from fitting perfectly to way too tight in the matter of minutes. Within minutes, I was nauseous.
I excused myself from the meeting and did what any other GenXer would do, I Googled my symptoms. (It's funny that I had to Google while sitting in Google.) BOOM… there it was. I'm pregnant.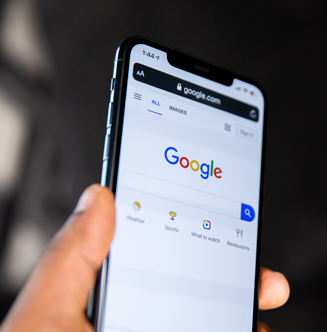 You know how it is. You drop her off at the airport. It's a short trip. She's been texting consistently since she got off the plane in NYC. You wish her luck before she heads into her big meeting the next day and don't expect to hear back from her for hours. And then it hits…
"Babe, I don't feel good." She tells you about the stomach pain. She tells you about the nausea. She tells you about how she's going to take all the coffee out of the room. She tells you she thinks she's pregnant… Wait. Really?? You had to go to NYC to find out your pregnant? Things are going to be different now.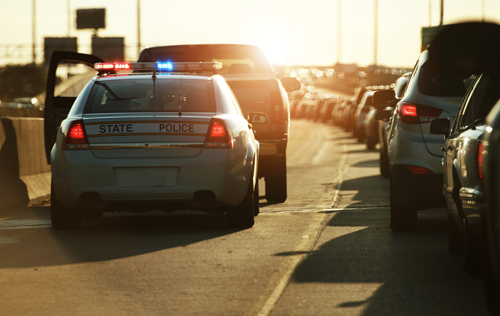 I went back into the meeting and tried to get my head (and body) back into work mode. Thank god it was only a two-hour meeting. Rather than stay around and chat, I jumped in a cab, headed to the airport and took the first flight home to Chicago.
This entire experience so far was a little rough, but manageable until we hit Chicago traffic. The 30-minute drive lasted over 2 hours. By the time I got home and in the door, the symptoms were still there and more persistent than ever.
Needless to say, it was quite before I could get my thoughts together while with my head running rampant.
A few more minutes of sitting and staring at each other and they could see the words couldn't come out. Most people would ask for next steps or prognosis. I wasn't there yet. I was still in denial. The questions were circling around my head like some horrible hallucination.
The Doctor senses that it's the time to discuss next steps and the next surgery I need. The tumor was small and spotted on a biopsy only a week after my first surgery so we needed one more surgery to make sure that they got clear margins. They never would have found this had my appendix not burst. It most likely would have spread to colon cancer. That is the bright side.
The not-so-bright side started taking over all the rest of my thoughts:
HOW AM I GOING TO DO THIS?
How can I have cancer in my mid-thirties?
I just got married, am I going to live long enough to have children?
I can't leave my family just yet.
I don't want to die.
Is this something I can tell my support network?
How am I going to get through any phone call from my support network after I tell them I have cancer?
Have I even lived yet? How can I start thinking about dying?
I'm a terrible patient, do I really want to do another surgery?
What if I need chemo or radiation?
How can I just make this death spiral of horrible questions stop?
You can imagine. The minute you hear the C-word, life changes and it changes immediately. The things that seemed so incredibly important 5 minutes before were now insignificant.
I can't imagine how she felt. Alone. Confused. Scared. I had no idea this was happening. This was supposed to be a routine follow-up! I should have been there with her. I should not have listened to the doctors when they said she can come alone. She should not be alone.
As you can see, the last thing a person diagnosed with cancer even thinks about is basic needs. We all need food, laundry, childcare, dog care, transportation. Thinking about how to handle any of these basic needs is overwhelming. Thinking about how to tell your support network and project manage incoming support is even more overwhelming.
This is why we created Beyond Basic Needs. It needs to be stupid simple to ask for help and even easier to receive support from your network. We connect you to the platform that makes it easy to manage and get help for basic services including food delivery, cleaning services, transportation services and other basic needs at no charge to the individual. Our volunteer network spreads awareness and helps those in need utilize the technology to organize support.
More from Beyond the Blog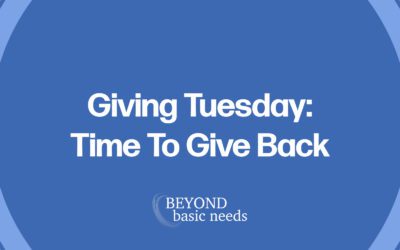 Generosity is often thought of as a simple act of giving. But it's so much more than that. It's about being kind and caring, lending a helping hand, and making a difference in the lives of others. Generosity is one of the most important virtues we can aspire to...