How to Setup a Fundraiser on Instagram
Did you know you could set up a Fundraiser on Instagram to benefit Beyond Basic Needs in less than 2 minutes?
1. To get started on Instagram, click Create a Post or '(+)' in the top right of your screen.
2. Tap 'post' and select a photo (images are available here)
3. Add a caption. Here's a suggestion:
Help us create a better today for cancer warriors undergoing chemo.
At @beyondbasicneeds we provide Chemo Care Kits at no charge to cancer warriors undergoing chemo. We believe these kits inspire, uplift, and help our community thrive during this challenging time.
Every donation of $25 goes directly to supply a Chemo Care Kit to a cancer warrior in need. 
#BeyondBasicNeeds #CancerWarrior #ChemoWarrior #SupportCancerWarriors
4. Under the photo, click on 'Add Fundraiser,' select beyondbasicneeds, and add the requested details:
Goal Amount: $625
5. Select Done. 
6. Share the fundraiser to your stories, posts, and with your network. The link to the fundraiser will appear in your profile bio.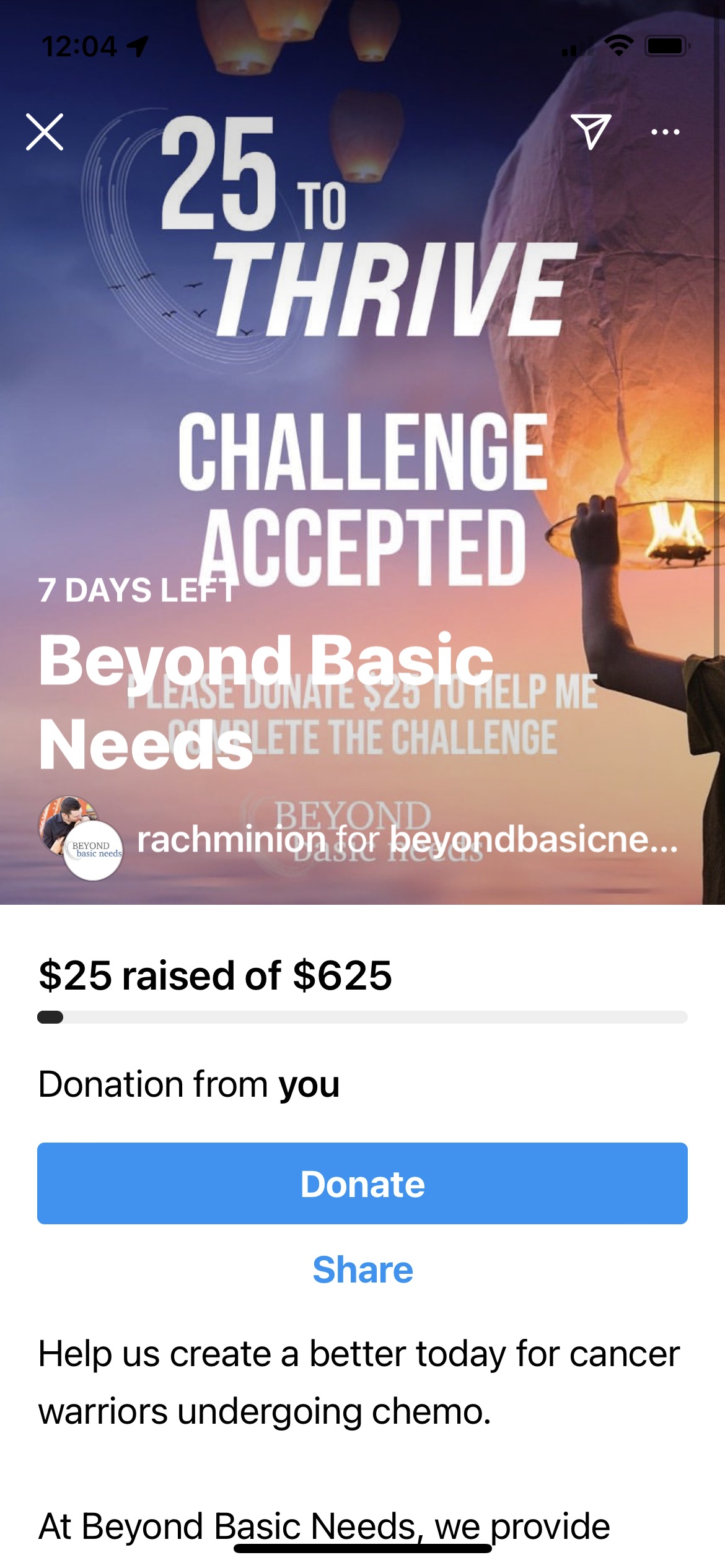 More from Beyond the Blog
Embarking on the path of cancer treatment and recovery is undeniably taxing, both physically and emotionally. During such pivotal moments, an emotional support system is an essential pillar, offering comfort, understanding, and a sense of community. Here's a guide to...