What People Are Saying About Our Chemo Care Kits
Cancer is a tough battle to fight alone.
At Beyond Basic Needs, we do everything in our hands to support cancer patients and their families so they don't feel alone in this journey.
We understand firsthand the challenges of a cancer diagnosis and are dedicated to helping cancer warriors through every step of the process.
We believe no one should have to face cancer alone; our Chemo Care Kits support cancer patients and their families so they don't feel alone in this journey.
We have received fantastic feedback about how our kits have helped chemo warriors through their treatments. Here are some things people have said about our Chemo Care Kits:

''It meant the world to me to receive this care package. This whole process is hard and often very isolating, but finding folks like you helps to create that community of caring to get through it all. That little pillow designed for chemo ports is so helpful to me since I attached it to my seatbelt rather than putting a towel there since the belt rubs against the area of treatment. It's much softer and makes it easier to drive without friction on my pelvic/stomach area.''
—Angela
''Hi, Rachel. I actually received my package yesterday! Just in time as this week, I had a complication at chemo where my needle backed out of the port and chemo leaked into my chest/arm so the port pillow has come in SO handy today. I want to thank you so much for the package, everything I received was so thoughtful and appreciated. Once I am better I would like to get in contact with you to see how I can help give back. I would love to turn my situation into a positive and help others feel hope!''
—Melina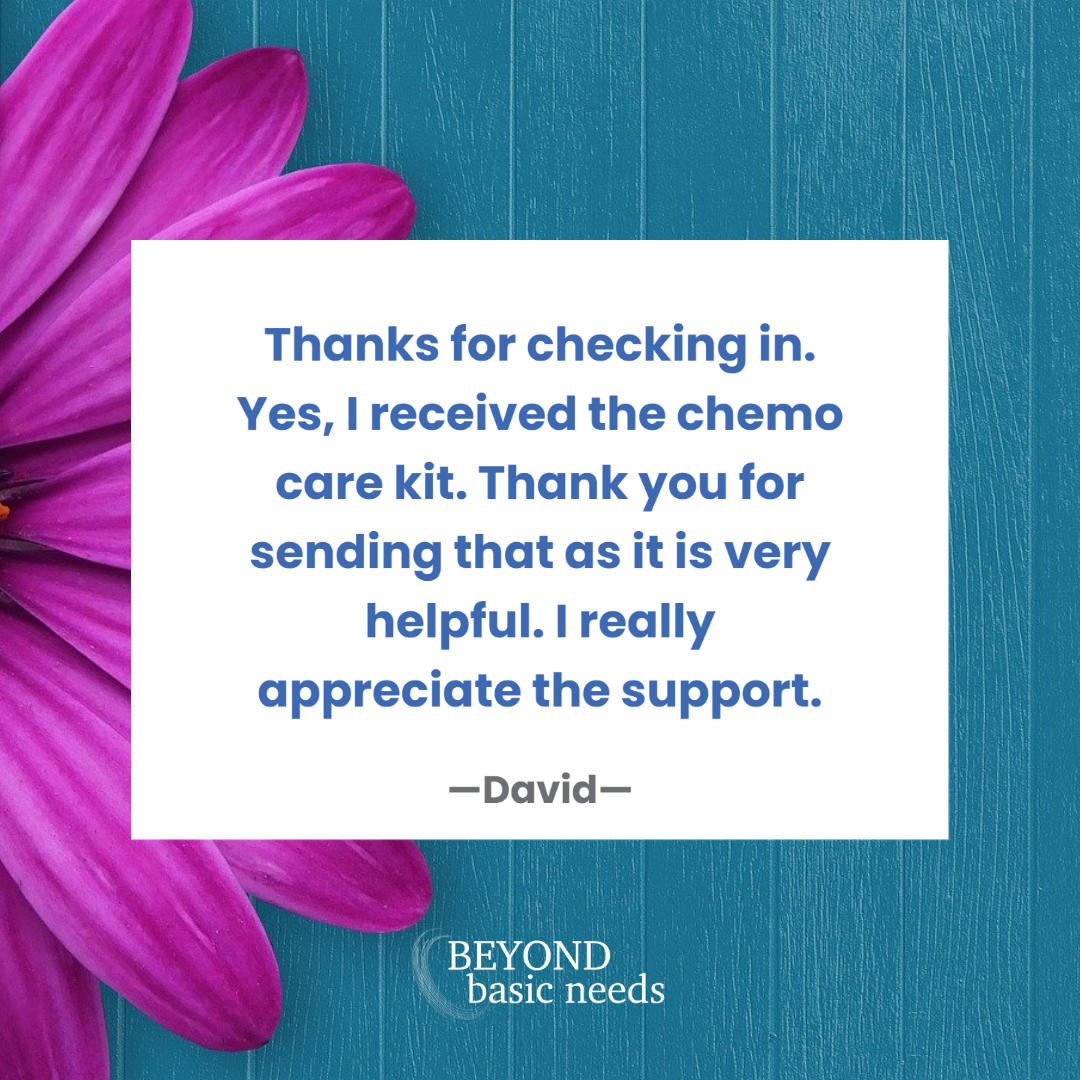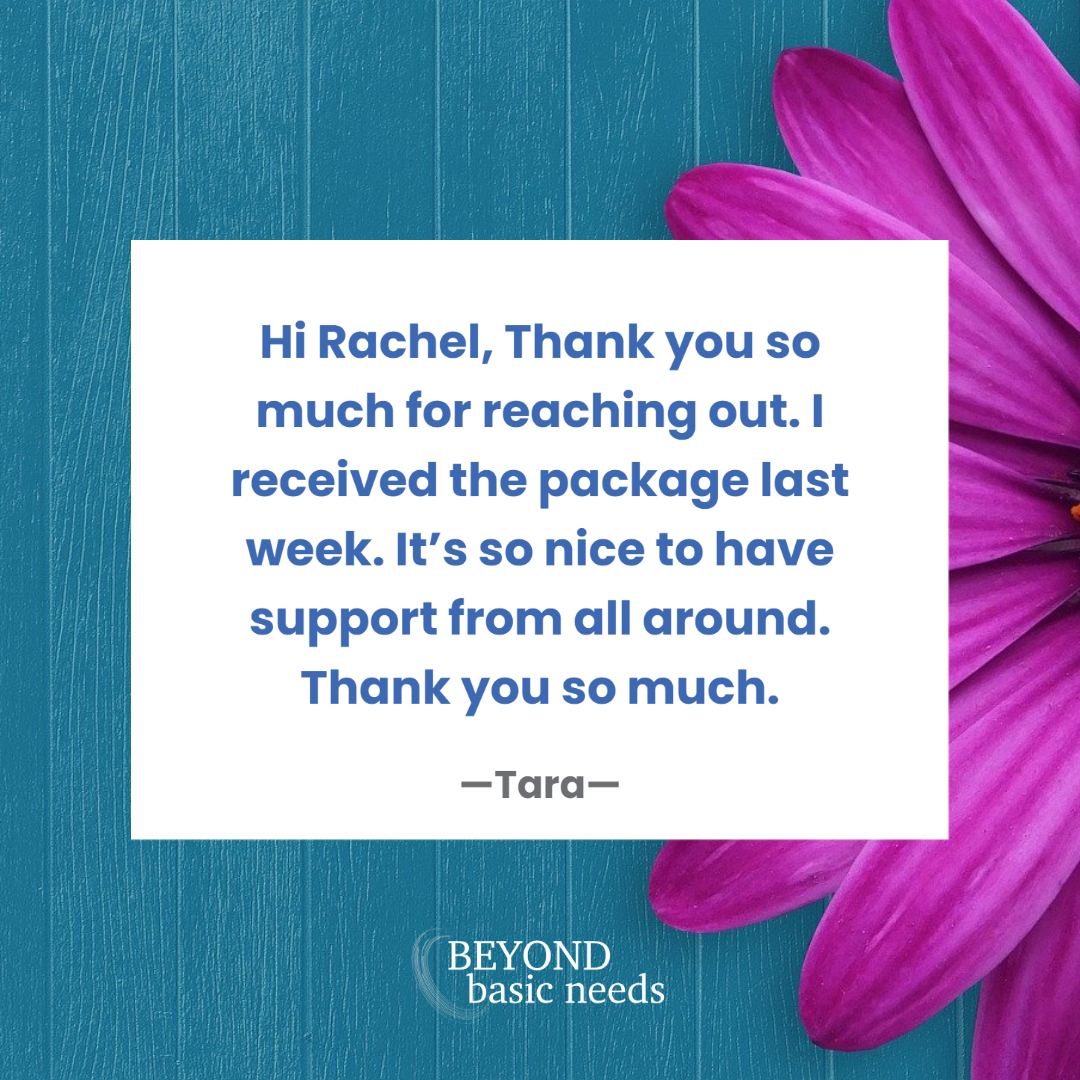 ''I did receive the chemo care kit. Thank you so much. Everything included was perfect and will definitely be used. I appreciate it so much thank you.''
—Dawn
''I did get the kit and so appreciate it. There was way more than I expected, so it was a very nice surprise. Thanks again for all you do!''
—Holly

We want to help make this process as smooth as possible. If you or someone you know is facing cancer, please contact us.
We are here to help. You don't have to do this alone!
More from Beyond the Blog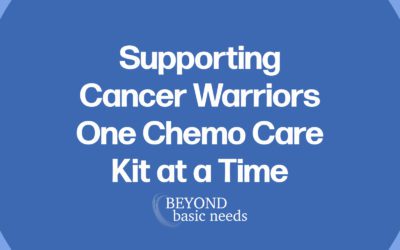 It's hard when your doctor starts the conversation with "you have cancer." No one wants to hear that. Unfortunately, cancer is a reality for many people. And, once you get that diagnosis, everything changes—your focus shifts from living your life to fighting for your...